My Favorite Laptop Stickers
July 1, 2023 #random
I've been collecting laptop stickers for a while, but only started affixing them to my laptop last year. I didn't want to lose them when my work laptop was returned or replaced. My solution was to buy a hard shell case, which I can remove and keep.
I recently got back from speaking at AWS re:Inforce 2023, where I acquired some new stickers. I took a picture to share and highlight some of my favorite laptop stickers.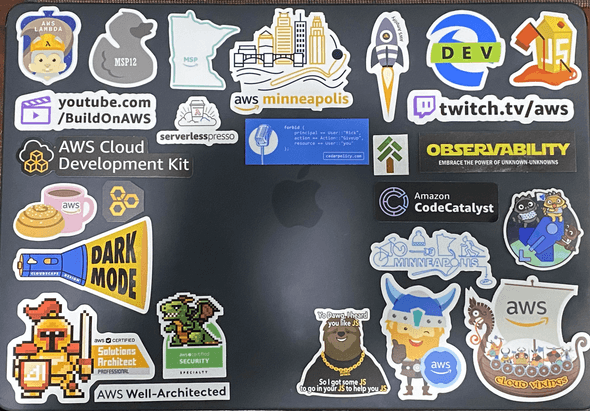 I will admit there are a lot of AWS related stickers, but I do work for AWS as a Sr. Solutions Architect.
Some of my favorites:
---