The Geographical Center of the United States and IP Addresses
July 6, 2017 #random #networking
Do you remember Internet mapping turned a remote farm into a digital hell | Fusion? Some summary points from the article:
When MaxMind was first choosing the default point on its digital map for the center of the U.S., it decided to clean up the measurements and go with a simpler, nearby latitude and longitude: 38°N 97°W or 38.0000,-97.0000.
Every time MaxMind's database has been queried about the location of an IP address in the United States it can't identify, it has spit out the default location of a spot two hours away from the geographic center of the country.
There are now over 600 million IP addresses associated with that default coordinate.
This happens to be in the front yard of Joyce Taylor's house.
Well, it looks like that is no longer the case: This is the new digital center of the United States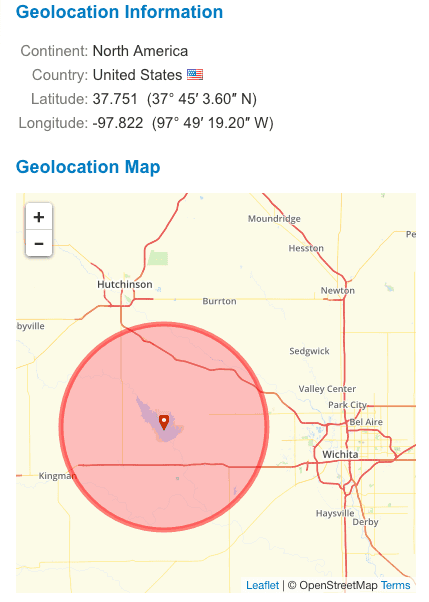 Maybe it was the result of a sign like this in Joyce Taylor's front yard.

---